Hello All -
We are in the market for a new scan tool - Since these things change all the time, I wanted to reach out to the group - What is everyone using?
Ideally, we\'d like something to read it all from the squads to the heavy duty, but know that has it\'s drawbacks.
We do not have uniformed fleet, so on-road stuff is Ford, Dodge, Chevy, International.
We\'ve got about $4,500 to play with, anything under that is bonus money. Or, if we have to buy multiple tools, so be it.
Thanks all! Great to be back.
2 Subscribers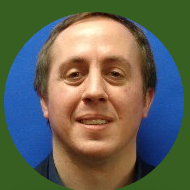 Good afternoon,
We are using the following scan tools...Snap-on Auto/Light Duty Truck Scanner as well as a Snap-On Heavy Duty Truck Scanner.
Additionally, we also have a diagnostic laptop that houses several OEM diagnostic softwares , such as...Cummins Insite, International Software, Ford Software, AC Delco/GM, Allison Transmission, Merritor Wabco, and Detroit Software.
Sign in to Reply